WHO, PMC, FAIMER, IMED RECOGNIZED 
INFORMATION ON THE  HISTORY AND ACTIVITY  OF ANDIJAN STATE MEDICAL INSTITUTE
---
Andijan State Medical Institute was founded in Andijan in 1955. Since it was the only higher education institution in the Fergana Valley in the field of medicine, which was very necessary for that time, a lot of work was done to quickly restore the institute and establish its activities. Andijan State Medical Institute, which is the highest institution for doctors of our country, has special merits of dedicated compatriots and skilled doctors such as Yusuf Otabekovich Otabekov, Rahim Muhammedovich Nurmuhammedov, Satkul Usmanovich Dzumbayev. Today's achievements of the institute, which has followed the path of long-term development and progress, are recognized worldwide.
Today, at the institute, the faculties of treatment, pediatrics, dentistry, as well as professional education, higher nursing, pharmacy, medical prevention, and bachelor's degrees and 29 master's degrees are being prepared. Also, training courses for doctors of valley regions have been launched at the faculty of medical training and retraining.
Foreign direction and joint programs
---
In the new academic year, it is planned to accept 100 foreign citizens (India, Pakistan, and South Korea) in the field of treatment.
20  students were admitted to the dentistry course organized in cooperation with the Dagestan State Medical University of the Russian Federation. In cooperation with South Korea's Daegu University, Andijan Mechanical Engineering Institute, the 1st stage of the master's degree in "Medical Engineering" has been completed, in the 2019-2020 academic year,  8  students will continue the 2nd course at Daegu University.
A joint educational and practical methodological center was established and is operating under the ADTI clinic with the NNBurdenko National Medical Neurosurgery Center of the Russian Federation. In the 2019/2020 academic year, the institute has 3903 students in  7  bachelor 's  education  courses, 391 students  in  29  master's specialties  , 20 students in the joint program  , 100 students in foreign  courses,   total  – 4414 students  the student is expected to study. Currently,  39  foreign citizens are studying at the institute. They are considered citizens of the Russian Federation, the Kyrgyz Republic, Afghanistan, South Korea and the Republic of Kazakhstan.    
The institute has   established cooperation relations with 43 prestigious higher education institutions and medical centers of the world. In 2018, the management of the institute  signed 10  cooperation agreements. There is a cooperation agreement with 22  higher educational institutions and medical centers of the Russian Federation  .
Within the framework of cooperation agreements,  distance education with prestigious foreign HEIs has  been established in the HEI Council Hall. In the 2018-2019 academic year, prestigious foreign HEIs (Pirogov Russian National Research Medical University of the Russian Federation, NN Burdenko National Research Neurosurgery Center, NN Blokhin Oncology Research Center, Dagestan State Medical University, Yonsei University of the Republic of South Korea, Slovakia more than 30  distance lectures, master classes were held by professors of Kosice State University and others)  .
SCIENTIFIC RESEARCH WORKS
---
Our institute has 56 departments, the total number of full-time professors is 533, of which 36 are doctors of science, 130 are candidates of science. Scientific potential is 31.7%.
According to the order of the rector of the institute, in order to develop the scientific and research work carried out in the institute, to effectively organize innovative corporate cooperation with educational, scientific and medical institutions, to establish the integration of science and production, the innovation center and its 4 An innovative group was established.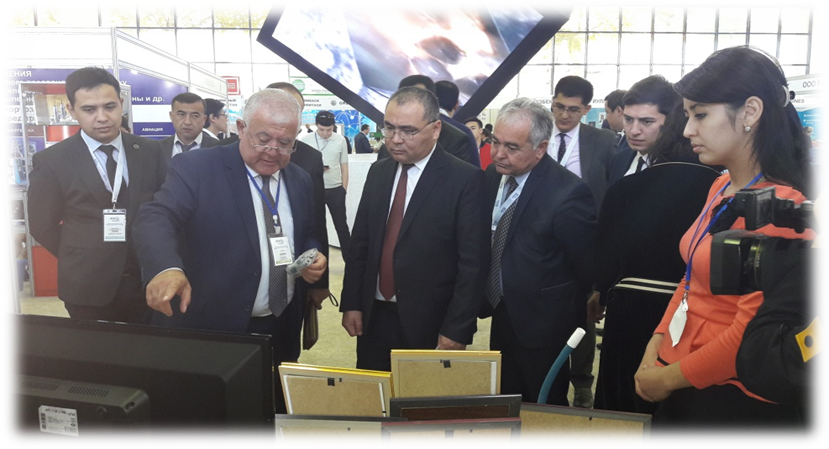 FEE STRUCTURE MD/MBBS/BD
---
SESSION (2022-2023)
6 Year's Program (12 Semesters), English Medium
IDEAL CONSULTANT (PVT.LTD) HAS THE ONLY OFFICIAL EXCLUSIVE CONTRACT FOR ADMISSION.
1st ONE TIME PACKAGE= 3700 $ US
FACILITIES:
---
Admission Fee, Registration Fee, Police Registration Fee, Documents
Translation, 1st Semester Hostel (Residency), 1st Semester Tuition Fee,
Invitation Fee, English Faculty Fee, Examination Fee, Insurance Fee,
University Development Fund, Library Fee, Pick and Drop (Airport to
University First Time) and University Contract Fee.
 Mess fee 1st Month to Onwards Monthly
---
MIGRATION POLICY
---
D-Pharmacy completed students will also be entertained.
Migration in the 3rd and 4th semester is accepted. Migrated students fee 1st One Time Package is
as above and onward Semester is same as fresh admission.
SUBMIT THE FOLLOWING DOCUMENTS FOR ADMISSION
---
STEP 1:
Application Form.
Matric Degree/ O-Level Certificate.
F.Sc/A-Level (Per-Medical) Certificate /Result Card
Valid Passport.
Medical Fitness Certificate.
Police Verification Certificate.
Passport Size Photograph (12 White Backgrounds).
STEP 2:
Get an offer letter within one week.
STEP 3:
Receive Visa Invitation within 3 weeks.
STEP 4:
One part with application second part receiving Telex Visa and third part Remaining
Payment 1st Package on Arrival at university.
Note:
---
Air Ticket is not included in above 1st One Time Package. * There are no hidden charges. * 300 US$ of
admission fee is non-refundable once it's paid (300 US$ is included 1'1 time Package). * Books, food, and other miscellaneous expenses are not included in the above package, students themselves will
pay these expenses. All Documents must be attested by IBCC & Foreign Affairs Office including
Police Character Certificate & Medical Certificate.
The student will keep all Original documents with him/her during Traveling to Uzbekistan
---
Embassy Visa pasting facility consultant at Islamabad is also available. This facility charges are not
included in the above-mentioned 1st one-time package.